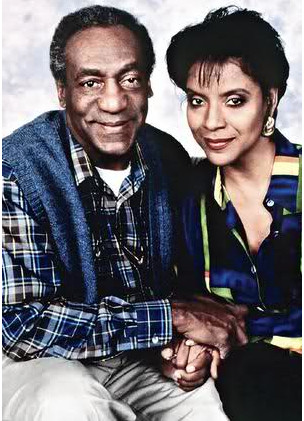 Someone is determined to keep Bill Cosby off TV and it's worked. All his contracts have been cancelled.. Forget these women… What you're seeing is the destruction of a legacy and I think it's orchestrated. I don't know why or who's doing it, but it's the legacy. And it's a legacy that is so important to the culture
In an interview with Showbiz 411, Phylicia Rashad, who is best known  for role as Clair Huxtable, the wife of Heathcliff "Cliff" Huxtable in the family favorite sitcom The Cosby Show, broke her silence & shared her thoughts on the sex allegations that have haunted Bill Cosby for the past couple of months . Cosby has been accused by 15+ women who have come forth & said they were drugged, sexually assaulted, & some even raped by "America's favorite Dad". Rashad strongly believes that a master plan is being fulfilled by someone who has made it their mission to tear down the legacy that took Bill Cosby over 40 years to build.
Despite popular vote & vows of protest, Bill Cosby is set to perform a show in Toronto tonight (01.07.15) for the first time since November 2014.
Should Rashad speaking out against all accusations made towards Cosby sway the opinion's that many have now formed against him? Share your thoughts in the comments section below.
Source:  ddotomen
© 2015, Niyah Nel. All rights reserved.