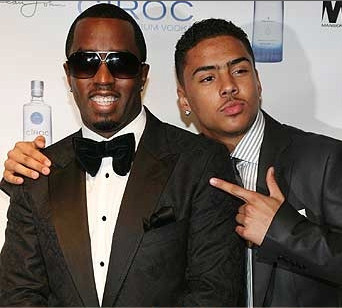 Fox's latest series Empire has been nothing short of a grand success since it began airing. We'll see celebrity appearances being made throughout the season, but Puffy's son Quincy won't be one of them. He was actually set to appear in an episode of the show during this season, but there are a lot of technicalities that come along established artists being featured on the series.
First & foremost, you lose some of your music publishing rights to 20th Century Fox TV. Being that Quincy is up & coming in the music industry, it would be an incredible look for him to be seen on a television show that is based on the industry, but his CEO dad Sean "Puffy" Combs thinks otherwise & is not willing to relinquish any rights to Quincy's publishing. See the quote below taken from HipHopWired:
Stars on the show are subject to similar music contracts as those on other shows like "Glee" or "American Idol," which propel their players into superstardom. "Empire" features a score curated by hit-maker Timbaland and includes original songs that are sold on iTunes and Spotify.

A source told us: "Diddy kicked up a huge stink and called all the top brass at 20th Century Fox TV to get them to change their rules over music rights," but he didn't get his way. "He said there was no way his son was signing over his intellectual property. So he banned him from the show."
Quincy is being considered to play a role in season 2 of the series, but Fox is very stern on their rules & refuse to budge on the music rights.
Hopefully something will fall through, but in the meantime, if you have yet to catch the visual to Quincy's French Montana assisted record Friends First, peep it here.
© 2015, Niyah Nel. All rights reserved.