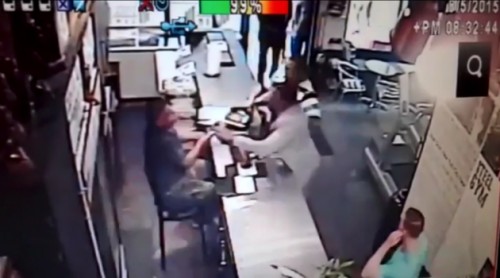 Over the summer rapper Busta Rhymes got into a bit of an altercation with a gym employee, whom he threw a protein drink at and proceeded to fight. The event ultimately resulted in Busta receiving assault charges. Rhymes appeared in court recently where the footage of the assault was screened and is now public by the crafty staff over at TMZ who were first on deck to get the footage. Busta recieved no jail time by pleading guilty to 2nd degree harassment and attending anger management classes.
See Busta go rowl rowl, like a dungeon dragon below!
© 2015, Oktane. All rights reserved.