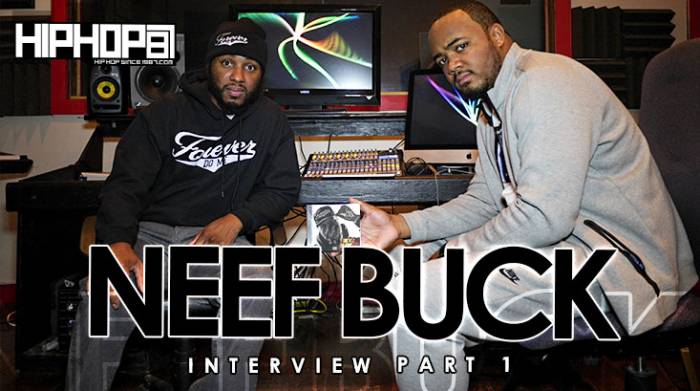 HHS1987 sits down with Neef Buck to discuss his new album, Forever Do Me 7. Neef discusses why he released the project on digital retailers instead of on Datpiff like his previous 6 projects. He mentions although the digital version is out now, the actual hard copy has a bonus record if you buy the cd.
When discussing the project, Neef discusses the music reflecting his real life experiences. We asked him to name his favorite song, and he explained he has no favorite since each song reflects a different time in his life. He talks about his "Scrappin The Pot" record, and the decision to go with Oschino & Quilly for the official remix of that record. He also goes in to the story behind "Keep The Water Runnin" featuring Florida's own Dirty 100. This is not the first time Neef had a Southern influenced record, with a video shot in the South. Neef previously released "Runnin Through A Check" in 2014 with Stak 5, Young Chris.
Neef Buck describes the hustle needed to succeed for those inspiring artists. He believes in today's game talent is just a small piece of the puzzle, so you have to push the envelope. He talks about some artists that's finally making it today but have been pushing their single for over two years prior to the record-breaking. He talks about people having too much pride, yet they are broke. "Pride will kill you faster than cancer these days."
This interview was conducted by HHS1987's B. Wyche and shot by Rick Dange.
Stream FDM7 here, and purchase it here.
Neef Buck talks Beanie Sigel health update, State Property 3 movie plans, & more in part two below.
In part 3 Neef Buck talks about his FDM merch, indie or record deal, & a possible PA tour with which Philly artist? Watch it below.
Follow us on Twitter/ Instagram
@Neef_Buck
@HipHopSince1987
@BWyche | @BWyche1987
@RickDange
© 2015, @BWyche. All rights reserved.