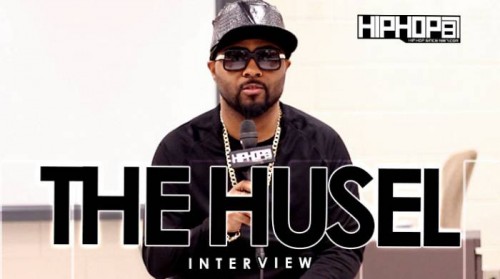 Recently, HHS1987 sat down with The Husel to get an exclusive look at his movement the theme behind his brand and more.
After spending seven years in Atlanta, The Husel spoke on how his sound came about and how The Husel was born. With a new EP set to be released on March 31 and a new album entitled "Husel Music" on the way, The Husel spoke on working with Ca$h Out, Pastor Troy and Bonecrusher on this project and why he choose to go with these artist.
Taking the industry by storm, The Husel explained to us that "The Husel" is a idea that was formed by living in Atlanta. Having been influenced by the southern music scene, The Husel explained he wanted to talk about what he does and the life he lives. Getting out and grinding everyday and hustling, The Husel felt that would be the perfect name to fit what he wants to display.
The Husel also spoke to us about what he expects to bring to Atlanta's music scene. Planning to give Atlanta something they haven't seen before, The Husel wants to make being different or being you cool again. Highlighting his single "Yeahh" and the meaning behind the record The Husel discussed releasing quality music that is based on a true story.
Before concluding the interview, The Husel spoke on touring in the future and the new genre of music he is creating with J. Troy that they like to call Urban New Age music. Speaking on why his music should not be classified as rap, The Husel informed us that his urban sound is something we should get use to because the best is yet to come.
The interview was conducted by HHS1987's Eldorado. The interview was shot by Danny Digital.
Follow On Twitter/Instagram:
@TheHusel
@HipHopSince1987
@Eldorado2452
@DannyDigitall
© 2015, Eldorado2452. All rights reserved.