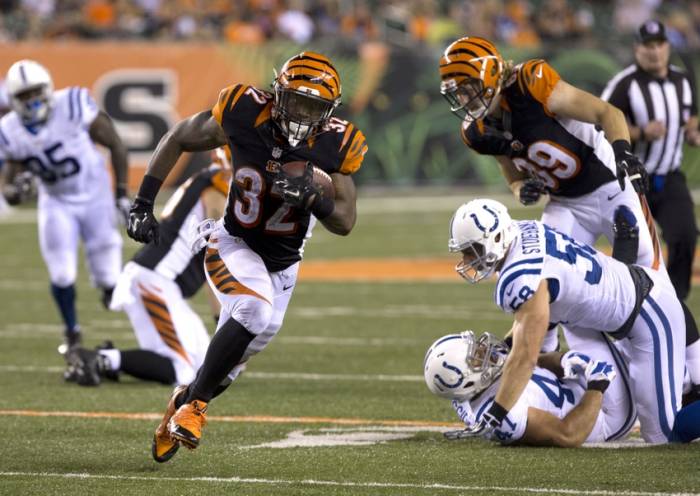 The 2015 NFL postseason continues today as the Cincinnati Bengals face the Indianapolis Colts in the AFC wildcard matchup. The Colts and their young superstar quarterback Andrew Luck are looking to get a big home win tonight that would set up a meeting with former Colts MVP quarterback Peyton Manning next weekend in Denver. If the Colts expect to win today, Luck and the Colts passing game will need to play big and create some big plays down the field.
The story is the same for the Cincinnati Bengals. Under Bengals head coach Marvin Lewis, the Bengals have zero playoff wins and if Lewis (who is 0-5 in the playoffs) wants to keep his job, a victory is needed today. The Bengals have a tough battle playing without pro bowl wide receiver A.J. Green, so the Bengals others receivers will need to step up.
I expect the Colts and Bengals to get into a old fashion shoot out putting points on the board. Look for Andrew Luck to toss 3 touchdown passes and total over 350 passing in the air. The Bengals will look to run the ball today and with Hill and Bernard health, the Bengals could rush for over a total of 180 yards today. Despite a high scoring game, I think the Colts will be headed to Denver when its all said and done.
Bengals 24  Colts 34
© 2015, Eldorado2452. All rights reserved.