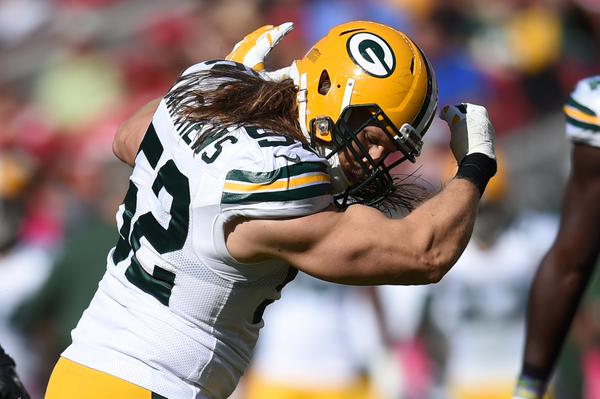 All I could do is laugh when I heard this one here. Apparently, the San Francisco 49ers didn't realize the key to their recent success was their former head coach Jim Harbaugh and they are paying for that so far this season.
Yesterday during the Packers (17-3) victory against the San Francisco 49ers, Packers linebacker Clay Matthews mocked 49ers quarterback Colin Kaepernick who struggled yesterday by saying, "You Ain't Russell Wilson Bro". Matthews must have been feeling good finally beating Kaepernick who has owned the Packers over the past 4 years.
Watch Clay Matthews shout "You Ain't Russell Wilson Bro" below.
© 2015, Eldorado2452. All rights reserved.