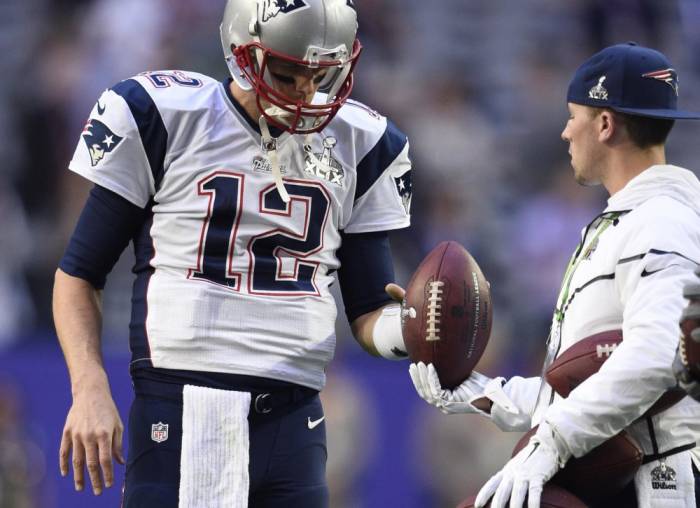 The NFL took a huge stand on Monday evening and many are left wondering whats next. By now, most have heard about the latest Patriots scandal as the Indianapolis Colts accused the Patriots of deflating footballs and the NFL has found enough evidence to penalize the Pats.
According to the reports by Tom Wells, Wells believes he has found enough information to prove that Tom Brady know what was going on and the NFL has stepped in and fined the Patriots and suspended Tom Brady for the first four games of the season.
According to ESPN,
The NFL has suspended Super Bowl MVP Tom Brady without pay for the first four games of the season, fined the New England Patriots $1 million and taken away two draft picks as punishment for deflating footballs used in the AFC title game, the league said in a statement Monday.

The NFL also indefinitely suspended the two equipment staffers believed to have carried out the plan, including one who called himself "The Deflator."

Brady will miss the season's showcase kickoff game Sept. 10 against Pittsburgh, Week 2 at Buffalo, a home game against Jacksonville and a game at Dallas.

He will return the week the Patriots face the Colts in Indianapolis.

The Patriots will also lose a first-round pick in 2016 and a fourth-round pick in 2017.

In a statement released Monday night, Patriots chairman and CEO Robert Kraft criticized the investigation on which the punishment was based and said Brady had the team's "unconditional support" and that its "belief in him has not wavered."
As mentioned above, Brady will return to the field on Week 6 and of all teams, the New England Patriots will face none other than the Indianapolis Colts. Brady and his lawyers plan to appeal the ruling so stay tuned to HHS1987 for more details.
© 2015, Eldorado2452. All rights reserved.