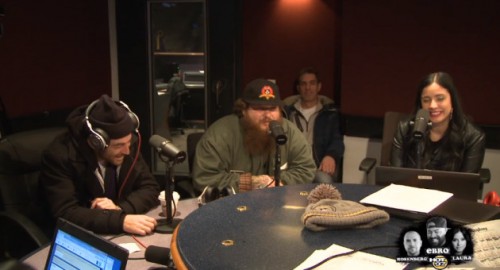 Action Bronson has been working the promo circuit to promote today's album release, Mr. Wonderful. Bam Bam headed to Hot 97 to chop it up with Ebro In The Morning. The Alchemist joined Brosolini ask he spoke about the album, a cook book, and more before the called the rapper's mother.
Watch below and stream the album here.

© 2015, Julie Aly. All rights reserved.