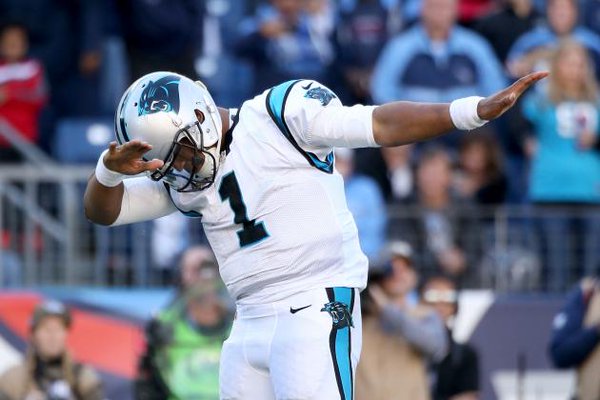 I don't know how many of our viewers are but I'm a faithful viewers and listener of ESPN's morning radio/ television show "Mike & Mike" and when I first heard this comment this morning all I could do was laugh.
After Carolina Panthers QB Cam Newton scored and pulled off a famous dance move created in his hometown of Atlanta called "Dabbin", many have debated the topic of his dancing, the meaning and if it should be done. NFL hall of fame wide receiver Cris Carter is a regular guest host on "Mike & Mike" and as Cris Carter explained that the dance was a form of disrespect more a cultural thing, Carter changed the name of the now famous "Dabbin" move calling it "Bappin" and folks here in Atlanta immediately took to social media to inform his of his era.
Maybe the Migos and Skippa should tell Cris Carter what it is really called. Checkout Cris Carter's comment and Cam Newton "Dabbin" below. Cris Carter was too smooth breaking it down too. Enjoy.
Wait… It's bappin not dabbin?!?! 😂😂😂😂😂😂😂💀💀💀💀💀💀💀 pic.twitter.com/H2IgnQ58gL

— Sports With Charity (@MissCharityLove) November 18, 2015
Cam Newton has an 11 minute touchdown dance pic.twitter.com/EGxxuzKcOn

— NFLDRAFTGOSSIP (@NFLDraftGossip) November 15, 2015
© 2015, Eldorado2452. All rights reserved.