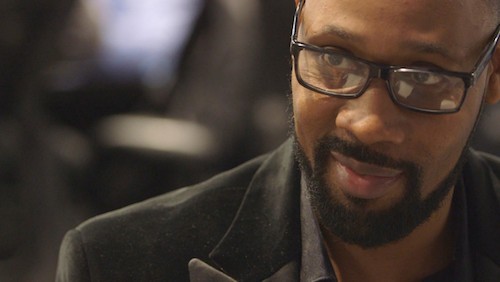 RZA headed to CES to chop it up about Wu-Tang Bombotix, a Bluetooth speaker, that was originally a limited release but has since expanded. The Bombotix speaker is larger than it's previous release that was embed with their album, A Better Tomorrow. The Wu-Tang Clan member also spoke on the group's secret album that fans raised $5 million to hear but sadly never did.
He also spoke on Spotify and Taylor Swift's decision to pull her music from the streaming system. "I like the fact that the music is accessible, but that's when you're listening, that's when you're maybe in the car or somewhere just going through it. I like you having music."
Later in the interview, he opens up on the Wu-Tang pay tier. The tier had an "upper tier" that consisted of Raekwon, Method Man, GZA, The RZA, and Ghostface all of whom were paid more money than others in the group. The rapper confirms that there was a pay tier but said,
There was. It should be over. I agreed to not contest it for a year, but I didn't agree with the pay system at all. I thought that it should be equality. That's what makes brotherhood. I know other bands and rock and roll, whether it's System of a Down, who I hang with — we equal. The Beatles broke up because they started talking about who wrote the songs and all this stuff. I thought equality was achieved by keeping the band together, because I know we all have a value. But I was outvoted. Not everybody, but the upper-tier guys wanted a tier system.

So I was like okay, let's try it for a year. My idea was, if it works, it works. But what happens when someone in the lower tier becomes more valuable than the upper-tier guys? Well I put myself on the lower tier, because I don't agree with the concept. I said, let's go with the lower tier, and I'll stay here for a year, and you upper-tier guys go get yours.

Here go a little bad news about it — it didn't really work. It didn't work because the upper tier started wanting to go a little upper. There's no end to it. Once you start something like that. I understand it works in basketball, it might work in football, but when you done with a band like Wu-Tang Clan, people are paying to see Wu-Tang Clan. They're not paying to see RZA, or paying to see GZA, or paying to see Method Man, or Ghostface, or Raekwon, or Masta Killer, they're paying to see all of us.
Watch more below.
Via: The Verge
© 2015, Julie Aly. All rights reserved.