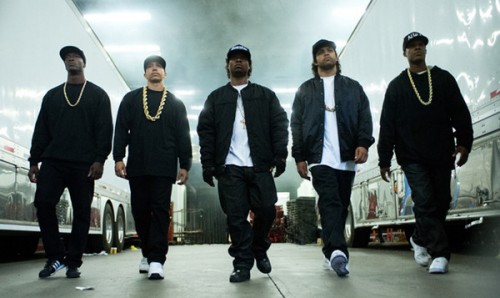 After premiering the trailer in Sydney, Austraila back in December, Ice Cube & Dr. Dre premiere the official Red Band trailer to the forthcoming N.W.A. biopic, Straight Outta Compton. Directed by F. Gary Gray, the film is set to hit theaters August 14th.
What director F. Gary Gray had to say about accurately portraying the members in the upcoming biopic:
It's not unlike Social Network or American Graffiti where you take a place and time in America, especially as it relates to popular culture, and you see the shift, and they were right there and created part of the pivot that America took in entertainment.
Watch the trailer below.
© 2015, miixtapechiick. All rights reserved.