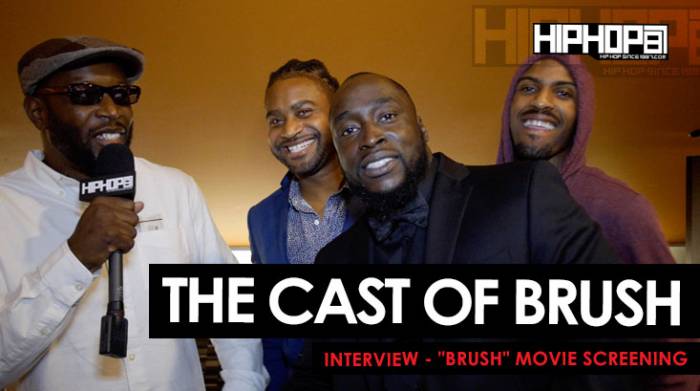 November 5, 2015 was the premiere of Black Deniro's 'Brush" movie. The movie had a special screening at the Pearl Theatre in Philadelphia, Pa. HHS1987 was on the scene to catch up with some of the cast members in the film. They talked to us about their individual role in the 'Brush' movie, as well as their upcoming projects. This interview was conducted and shot by HHS1987's Rick Dange.
Purchase tickets for the "Brush" movie 11/12/15 premiere here (https://www.eventbrite.com/e/black-deniro-presents-brush-the-movie-screening-tickets-18978375833?aff=es2).
You can stream or download the movie for $10 here (http://brushthemovie.squarespace.com/).
Purchase "Brush" the movie DVD for $20 here (https://www.paypal.com/cgi-bin/webscr?cmd=_s-xclick&hosted_button_id=JZBUUGAMDALMS).
Follow us on Twitter/ Instagram
@HipHopSince1987
@RickDange
© 2015, @BWyche. All rights reserved.