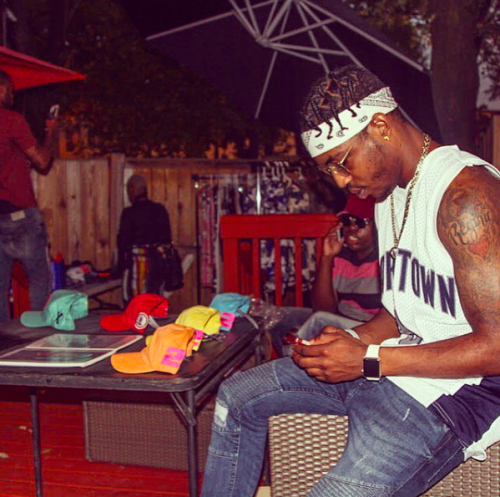 Everyone's story usually always begins with a set plan for their life and the way it'll end up going.. and ends up actually going another route as time progresses and vision changes. Virginia uprising producer/fashion designer (KING of the "Dad Hat") Chazz is a product of a story like such, always pursuing creativity and innovation, but switching up the platform from music production to Fashion Designing and owner of popular VA hat brand, TWOZZ.
"I just think TWOZZ would look good on a hat."  A cool idea that kicked off and started its journey towards recognition and sudden success about a year ago has now gained attention from all those from his home state of Virginia as well as a plethora of recording artists and entertainers. Just to name a few, Trey Songz recently was seen in a "yearofthe2" cap and throughout 2016, Chris Brown, Justin Bieber, Allen Iverson, D.R.A.M., Wiz Khalifa, YesJulz, Lil Uzi Vert, and many others have supported the growing luxury headgear brand.
With the brand continuously growing and making substantial progress in not even a full year ( April makes 1 year Anniversary), The TWOZZ team reflects back on a successful year and gears up for more success to come within the new year.
Tune in below for the official TWOZZ 2016 recap and keep it locked for more coming from the Virginia brand very soon.
© 2016, Niyah Nel. All rights reserved.