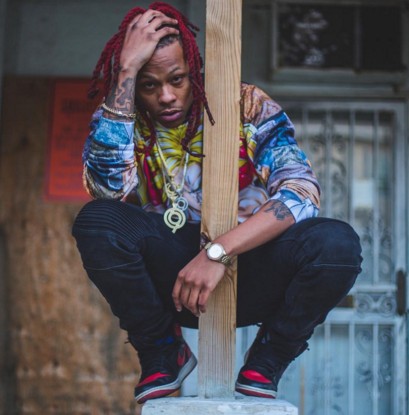 Mike Zombie is most known for producing the instrumental for Drake's hit "Started From The Bottom." The New Jersey native has also produced cuts for DJ Khaled, Jay Z, Meek Mill, Tsu Surf, and countless others. In a recently interview Zombie opened up about how he got his nickname, where he stands with OVO, where he draws his inspiration from and more. Although he is signed to the OVO imprint as a producer, Mike Zombie also raps and does it well. He served up a new freestyle that kicks off by paying homage to Jay Z's verse on his own production, "They Don't Love You No More," earlier this month via the newly-launched segment That NJ Ish presented by DJ Drewski, Julie Aly, and Marisa Mendez.
When asked where the "Zombie" in his name comes from:
"Zombie comes from, I got ADHD. When I was in school I used to take pills like Ritalin and Strattera, I used to have patches like Daytrana. I used to go to school but, I'm turnt like 24/7, that's what ADHD does. When I started going to school and taking the medicine people would know and be like "yo Mike, what's wrong? You're acting like a zombie." That's where that came from."
Zombie on who would be featured on his dream collab:
I hope Boi-1da sees this! My favorite rap song period is "Forever" by Drake because that's all four of my favorite rappers. I don't have a top five, I have a top four: Eminem, Drake, Lil Wayne, and Kanye West. So they would be on the collab. Produced by me, guest feature by me!
On his standing with OVO and if he is working on anything new with them:
Yea, yea, we're working on Views! Everything is Views right now. I've been putting together a lot of ideas vocally and production wise. We are looking for that next anthem. It's Views From The 6, we working! We were actually just cooking up for that in Drake's house in LA a few months ago.
Watch his freestyle below.

© 2016, Julie Aly. All rights reserved.