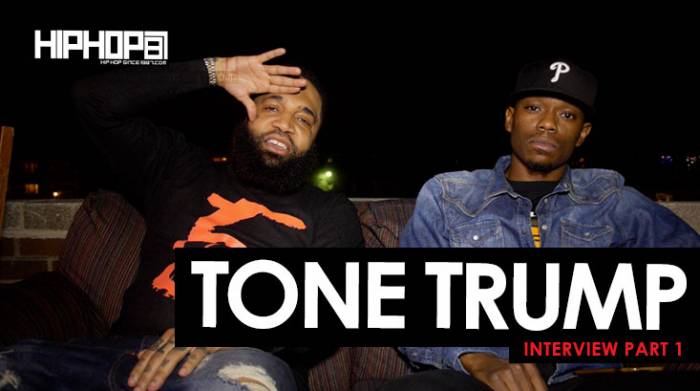 West Philly's Tone Trump sits down with HHS1987's E-Money for a fresh 2016 interview. Trump talks about being on TMZ twice since the start of 2016, so it's only right we catch up with Trump. Trump embraces the hate, because he has been popular since Kindergarten so he is use to it. That's why his slogan is "if they ain't hating you ain't winning."
Tone Trump talks about his support for Philly whenever he is outside of the city. He talks about picking up bags in different cities and towns, and having the DJ's in the clubs play other Philly artists when he is there. He talks about his mental state before the success of one of the biggest 2015 film, 'Creed.' Trump talks about how he was able to play himself in that Oscar nominated film, and Golden Globe winning film. Tone Trump talks about once being excited to meet other Philly rappers, to now receiving that same love today from up and coming rappers on a daily basis. He reflects on coming up with his records being played on Philly's Power 99, and New York's Hot 97 without paying for radio spins.
Trump continues to talk heavy before going on a commercial break before we started part two of our exclusive interview.
This interview was conducted by HHS1987's E-Money, and shot by Rick Dange.
Follow us on Twitter/ Instagram
@ToneTrump
@HipHopSince1987
@EMoneyBeatz | @BeatEmUpMoney
@RickDange
© 2016, @BWyche. All rights reserved.