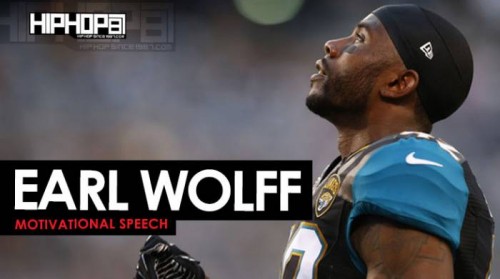 A few weeks ago Minnesota Vikings player and Philly's own Sharrif Floyd took time out of his schedule to throw a free camp for the youth of Philadelphia. The camp featured numerous NFL stars from across the league and was a huge success. All the NFL players worked out with the kids aswell as coached them through drills. Besides just working out, each NFL player also spoke to the group of kids about their personal experiences growing up and making it to the league.
One of the NFL players that was at the camp and spoke to the kids was Earl Wolff, formerly of the Jacksonville Jaguars. Sadly, Wolff was released this week due to an injured hamstring. At the camp, Wolff spoke about how he was robbed and kidnapped at the end of February, but also focused on the importance of hanging around the right type of people. Checkout his motivational speech and be sure to look for him on the field Soon!
Follow us on Twitter/Instagram:
@EWolff28
@HipHopSince1987
@aPhillyatedFilm/@aPhillyatedFilms
@RickDange
© 2016, RickDange. All rights reserved.