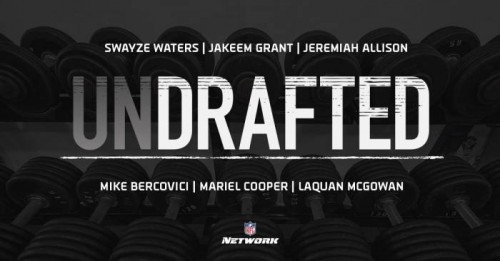 Somewhere after college football and before making it to the NFL, we meet the men whose dreams wouldn't allow them to give up. Chronicled in the Emmy-nominated series, UNDRAFTED, are the stories of these men who are defying the odds by overcoming height, age, weight, and personal tragedy to chase their dream of making it to the NFL.
The third season, already in full swing and airing tonight (Tuesdays at 8pm eastern) on the NFL Network.
Undrafted prospects from around the country have the chance to workout in front of scouts, who could recommend them to NFL teams. Watch Season 3 of Undrafted at 8pm EST, Tuesday on NFL Network. Tune in to Undrafted tonight at 8pm EST on NFL Network.
Stay tuned to HHS1987 for more NFL news. Follow @eldorado2452 on Twitter and Instagram for all your sports news.
© 2016, Eldorado2452. All rights reserved.