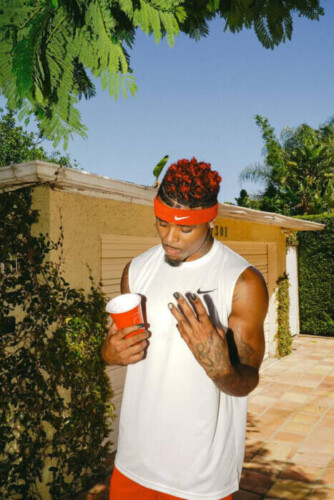 NWG Suave, also known as Damon Arnette, is a 24-year-old rapper from Dallas, Texas who was raised in Fort Lauderdale. Arnette played college football at Ohio State and was drafted by the Las Vegas Raiders in the first round of the 2020 NFL Draft. He played for the Dolphins in 2021 and the Chiefs in 2022. Even though he was a first-round draft pick in the NFL, he's also an accomplished hip-hop artist. He's known for songs like "Dizzy", "Free Smoke", and "Netway".
Along with playing football he was influenced by artists such as Lil Wayne, Ice Berg, 50 Cent, and G-Unit. His music is a true fusion of his influences as he has developed a unique sound. His flows and delivery are uniquely his own and his lyrics are constantly upgrading from one song to the next. NWG Suave recently dropped the official music video for the hard hitting anthem called "Step On Em" featuring OG 3Three. The visual is more like a movie with a solid plot and theme throughout the intro to the ending. The music video complemented the high energy of the record flawlessly. It was a perfect visual match to the song.
Over the course of the past year Suave has exploded onto the music scene with a ton of of high quality songs and visuals. You can listen to his music on Spotify, Apple Music, and SoundCloud. You can also find him on Twitter, Instagram, and Facebook. He is rapidly improving on his craft so make sure to stay tuned to HipHopSince1987.com for more work soon from NWG Suave.
Follow NWG Suave now on Instagam to stay up to date with his music!
© 2023, Seth "Digital Crates" Barmash. All rights reserved.