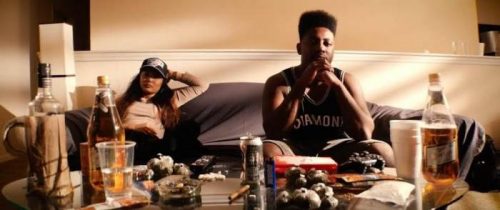 Durham, North Carolina based artist Danny Blaze is a freshly unique fusion of Hip-Hop and R&B.  Today he releases his cinematic visual "Pus(her)" based on his experience dating a woman who sold drugs and the downfall it brought to their relationship.
"The inspiration for Pus(her) came from Trap Queen by Fetty Wap.  I first heard it and immediately thought of her.  Pus(her) is somewhat my response to Trap Queen. I wanted to show the not so glorious side of drug trafficking that Fetty didn't talk about and what can eventually happen such as being incarcerated or killed," recalls Danny Blaze.
Directed by HeadGraphix, Danny Blaze walks you through their time spent together and his lady hustling.  You can expect to hear this lead single produced by Hak and more storytelling rhymes on his upcoming 'Punk Ass Dan' EP releasing the end of 2016.
© 2016, Eldorado2452. All rights reserved.