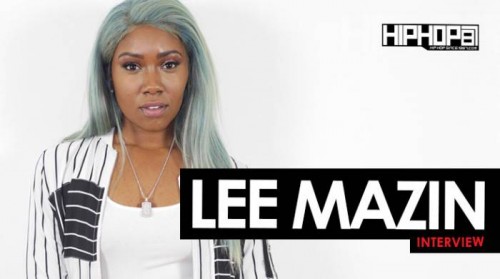 On July 11th, Lee Mazin will be following up her 2015 effort, "No Love Lost" with the forthcoming project, "Vibes". In her newest interview with E-Money, Lee touches on the creation of the project from start to finish. She also breaks down the process for being picked aswell as filming the television show "Sisterhood Of Hip-Hop" which airs on Oxygen network on July 12th. Lee also gets personal and talks about stepping away from Dream Chasers Records (with the support of Meek Mill), and she also reveals the details of a robbery she fell victim to recently in Philly. And a Lee Mazin interview wouldn't be complete without some motivational words about being a positive role model in Philly and more.
Watch our interview with Lee Mazin in it's entirety below.
This Interview was shot & edited by Rick Dange.
Follow Us On Instagram/Twitter:
@LeeMazin
@HipHopSince1987
@BeatEmUpMoney/@EmoneyBeatz
@RickDange
© 2016, RickDange. All rights reserved.