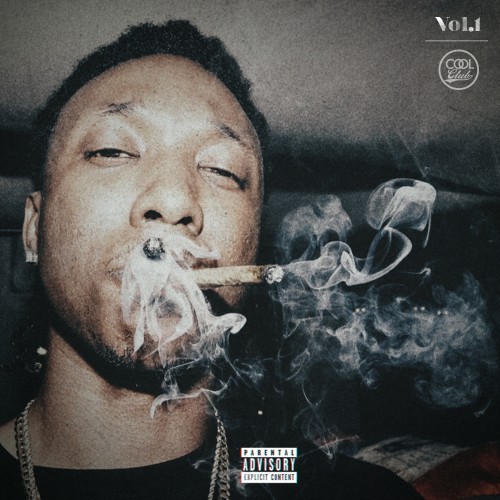 A true mogul with enough talent to carry the weight of his city on his back and in his name, Scotty ATL smokes on his own strain of marijuana while counting his money. Today, Scotty releases Smokin On My Own Strain, his latest full-length out via his own Cool Club Records, a great way to start 2017 with a track list of bangers and great features. SOMOS is a uplifting project, which is different from his last album Daily Bread which touched on the heartache of losing several friends and family last year. The rapper recently collaborated with a dispensary in Denver to create 2 new strains of Marijuana "Cloud IX" which is named after one of his most popular songs, and Qurious George Kush which he released on the day that he released the mixtape.
Smokin On My Own Strain shows a different side of Scotty with tracks like "Life of the Party" that sounds like a worldwide single and "Top Drop" which features Curren$y and makes you feel like you are in New Orleans riding with the Jet Life crew and Scotty. "Its 2017 I'm going hard, putting my best music out. I believe hits, grammy's, and plaques are coming this year" explains Scotty ATL. With perceptive lyricism and an impressive tonal consistency, Smokin On My Own Strain is one of Scotty ATL's best projects hands down!
© 2017, Niyah Nel. All rights reserved.