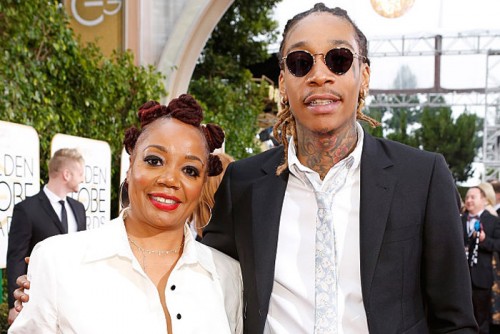 Just in! Wiz Khalifa's mother, Katie Wimbush-Polk, has filed a defamation lawsuit against Amber Rose. According to a news report, Wimbush-Polk claims that Rose called a phone that's linked to her account on June 19. A friend of Wimbush-Polk answered the call, and on the other line was an irate Amber Rose who "launched into a profane attack." Rose's verbal assault included insults to Wimbush-Polk in regards to Wiz's sister's death.
Not cool. Not cool at all Amber!
But it didn't stop there. Rose continued her onslaught of harsh words by saying Wimbush-Polk wasn't fit to care for, or visit, her grandson, Sebastian.
Wimbush-Polk is seeking $50K in damages, legal costs, and interest. She's suing because she believe's Rose's intent with her outrageous claims were malicious and harmful to her reputation.
Stay tuned in for updates!
© 2017, MariaMyraine. All rights reserved.