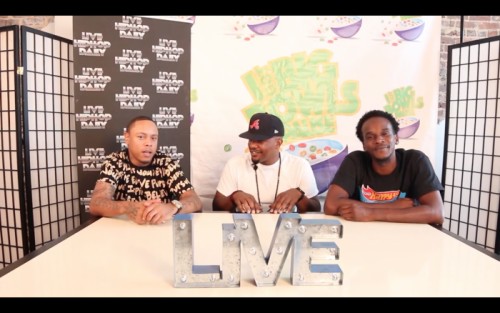 Your favorite cereal review web series is back with a fresh episode. Food lovers around the world can always appreciate a good meal for breakfast lunch or dinner! Crunch Time Media's own E1DON has created a new weekly cereal review series entitled "I Got Big Bowls……Pause!".
On Episode 51 of "I Got Big Bowls…..Pause!", host E1DON, Danny Digital and Auria sit down with Terrell Thomas to talk about his new show "These Urban Times", his path to reporting on NBA sidelines, doing his "Get Lifted" podcast in 2008 and more. This week, the I Got Big Bowls team brought out Chex latest cereal flavor Blueberry.
Checkout episode 51 below and stay tuned weekly to HHS1987.com for new episodes of "I Got Big Bowls……Pause!". Checkout previous episodes here. The series "I Got Big Bowls…..Pause!" is shot by Danny Digitall. Follow @Bigbowlspause on social media. Stay tuned to HHS1987. Follow @eldorado2452 on Twitter and Instagram for all your music and entertainment news.
© 2017, Eldorado2452. All rights reserved.