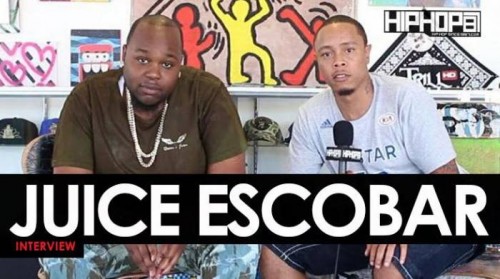 South Carolina rap artist/ DTI Entertainment Juice Escobar is quickly making moves and turning heads in the music business so while in Atlanta, we caught up with Juice Escobar at Dazed Arts to learn more about his movement.
Having recently released his project 'The Rise of Juice Escobar' back in February of 2017, we spoke with Juice on his 15 track project and his creative process putting the project together. Working with Jr Boss, Cap 1, and many more, Juice broke down how he linked with producers and artist for this project. Juice explained being from South Carolina many artist must come to Atlanta to catch their big break. He broke down how his hustle and coming to Atlanta has helped him as an artist and business man.
Looking to release a new project late this year, Juice Escobar spoke with us on his upcoming plans, working with the Street Execs and more.
The interview was conducted by Terrell Thomas. The interview was shot and edited by Danny Digital.
Follow on Twitter and Instagram:
@Juice_Escobar
@Eldorado2452
@HipHopSince1987
@DannyDigitall
© 2017, Eldorado2452. All rights reserved.