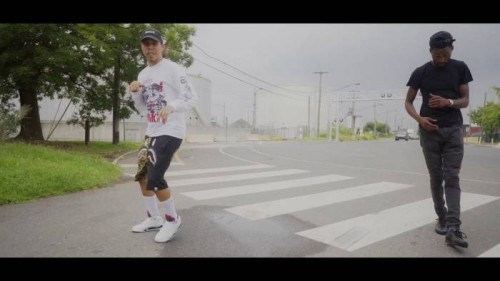 North Philly has always been known as one of the hardest parts of the city to make it out of, but it's also been known as one of the most talented parts of the city too. This summer, a lot of new talented artists have emerged from Philly, and one that you definitely will be hearing a lot from is Kilo Vasquez. Representing North Philly to the fullest, Kilo Vasquez is determined to make a name in the music game, in the streets and online. Not too long ago, Kilo Vasquez dropped his project "Before The Mixtape" hosted by Dj Alamo. The project is available on all digital platforms and is full of hot records. Kilo is also currently working on his new project, so be on the lookout for more information on that soon! Recently Kilo Vasquez linked up with one of the biggest up and coming artists from Philly, Drama, to create a dope record and video called "Win". The record was produced by Dj Bo-J and the video was shot by Dj Bey. Checkout "Win" below and be on the lookout for more new music and videos from Kilo Vasquez.
Follow Kilo Vasquez on Twitter & Instagram at:
@KiloVasquez215
© 2017, RickDange. All rights reserved.