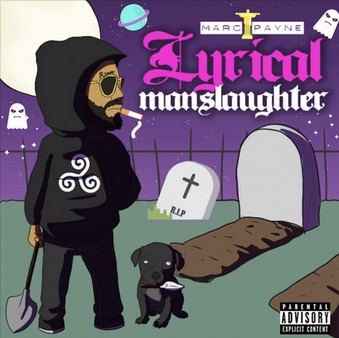 If you haven't heard of Marc Payne your beyond late! Marc Payne is a talented emcee from West Los Angelos on a mission to deliver quality music while making his mark in the game. Growing up in West Los Angeles, the gifted emcee uses hip-hop as a vessel to show his perspectives on life. Many people are calling him "The West Kept Secret" and with the release of his latest project, Marc Payne is living up to the name.
Today, HipHopSince1987 is happy to debut Marc Payne's latest project "Lyrical Manslaughter". "Lyrical Manslaughter" is gearing up to be a hip-hop classic over timeless instrumentals by Los Angelos based producers Chris "Economics" Allen & "Lil Yoda". The talented entertainer felt so strongly about his skills that he has the name "BARZ" hidden somewhere in the title of all 12 songs on the tape. No mumble rapping here folks… Just the #BARZ.
Checkout Marc Payne's new project "Lyrical Manslaughter" below and be on the lookout for more dope content from Marc Payne dropping soon!!
Www.soundcloud.com/marcpayne
Www.instagram.com/Painpayne
Www.twitter.com/mrmarcpayne
© 2018, RickDange. All rights reserved.