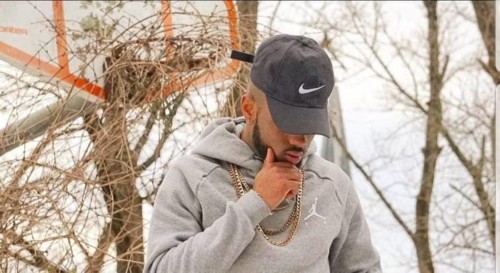 At 24 years of age, D Kirk KV developed his love of music from his father. D Kirk KV's sound is really from his heart and his love of music. He originated from the east coast in Philadelphia but has a west coast style and swagger mixing his rapping and singing. Kirk's family and friends are of tropical decent, or Caribbean and Jamaican which he uses the feelings and sounds of the island style dancehall beats.
His song "No Reason " featuring Mikey 100k is a rap rnb record about love and feeling good with someone when you first meet. This side of him as an artist, you get to embrace on palm trees and tropical feelings as well as mikey's smooth rap singing vocals. As well as letting a person know you have Options interest if they fail to see your worth it is produced by island producer mabz off his new LP Moods Of Life Dropping In March.
Take a moment and checkout D Kirk KV's new record "No Reason" featuring Mikey100k above. D Kirk V's new EP "Oceans" is coming in March. Follow @eldorado2452 on Twitter and Instagram for all your music and entertainment news.
© 2019, Eldorado2452. All rights reserved.