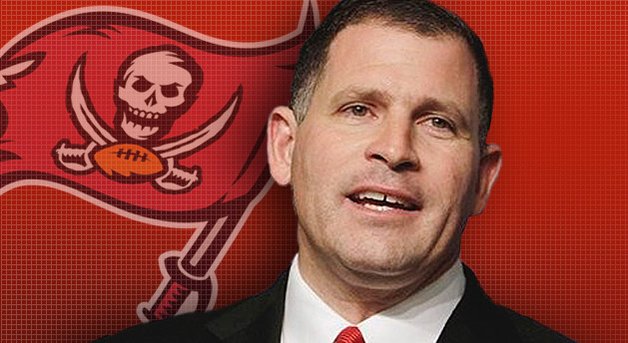 The Tampa Bay Buccaneers search for a head coach has ended, as they have hired former Rutgers University coach Greg Schiano, in a move that caught everyone off guard. Earlier in the week, the Bucs owners were courting Oregon head coach Chip Kelly, but he turned down the offer to return to the Ducks. Before hiring Schiano, the Bucs also interviewed former Packers head coach Mike Sherman and NFL veteran coach, Marty Schottenhiemer as well. But the Glazers(Buccaneers owners) decided to go against the grain, and pull Schiano out of the college game into the pros.
Schiano was hired as the Head Coach of the Rutgers Scarlet Knights in 2001 and after a rough first four years (12-34 record) from 2001-2004, he turned around what was a laughing stock of a program into a legit contender in the Big East Conference. They played in six bowl games(5-1 record) over the last seven years,while leading the team to a 56-33 record, and has sent a good group of players to the NFL as well.
It's not too often where a guy from college football comes to the NFL and has success. We've seen Pete Carroll fail his first time around, while big names like Steve Spurrier and Nick Saban didn't get it done either. Schiano has some NFL experience, he was an defensive assistant and defensive backs coach for the Chicago Bears from 1996-98. He also has been an defensive backs coach under the Legendary Joe Paterno at Penn State(91-95) and from 1999-00 he was the defensive coordinator for the University of Miami.
With that being said, Schiano has an hell of a job ahead of him, trying to turn this franchise into a winner again. The Bucs played some of the worst football on defense I've seen in my 25 years of watching NFL Football. He is known to be a no nonsense, hard nosed, disciplinary, type coach and that is exactly what this team needs. I personally didn't like the Bucs selection, but I will let it play out and see how he does.
© 2012, @BWyche. All rights reserved.