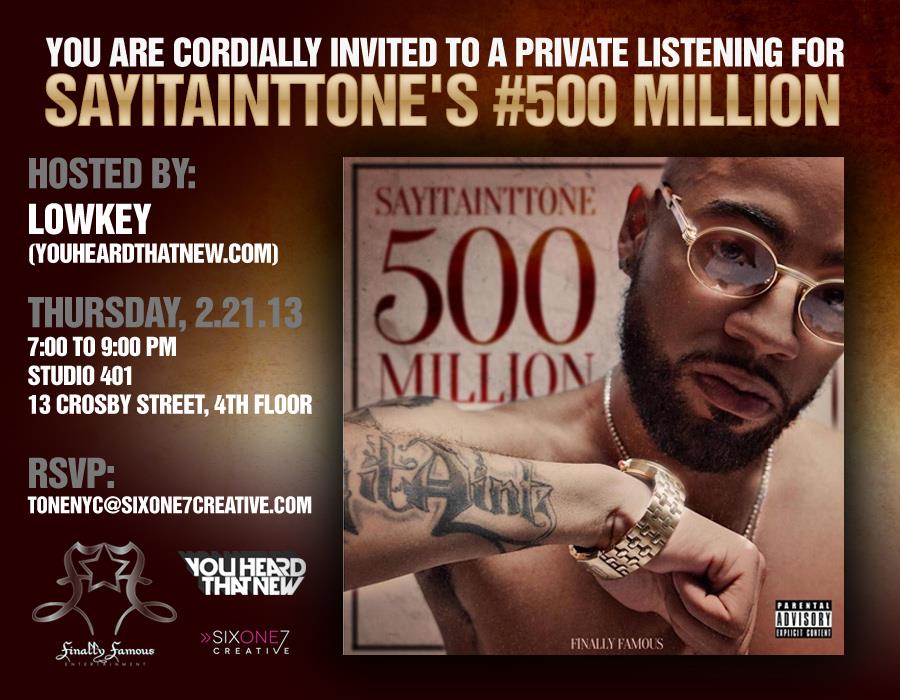 On Thursday February 21,2013 Finally Famous Entertainment, Youheardthatnew.com and SixOne7Creative will be presenting a Private Listening Session for SayItAintTone's "500 Million" Mixtape hosted by LowKey of youheardthatnew.com  The event will take place in New York City at Studio 401 (13 Crosby street, 4th floor) but you MUST RSVP to attend the invite. NYC, See you there!
RSVP: [email protected]
When: Thursday February 21,2013
Time: 7:00pm- 9:00pm
Where:  Studio 401 (13 Crosby St. 4th floor, NYC, NY)
© 2013, Eldorado2452. All rights reserved.