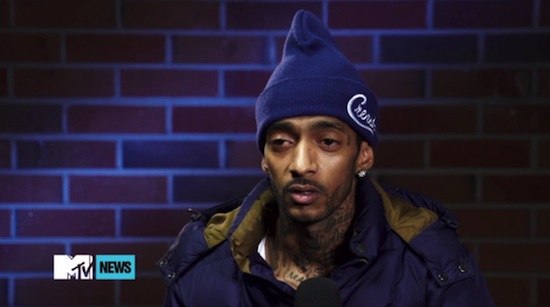 Watch below as Nipsey Hussle explains to MTV  how Jay Z & Roc Nation became apart of his Crenshaw movement in a exclusive interview curated by Rob Markman.
"I got a DM on Twitter from a respected hip-hop journalist and he was just like, 'Hov respects the move, salute,' " Nipsey told MTV News on Wednesday (October 9). "A little while later, I got an email that came through my team that was like, 'Roc Nation, on behalf of Jay Z wants to buy 100 units. Who do we pay? When can we get the shipment out?' "
© 2013, @quinelleholder. All rights reserved.