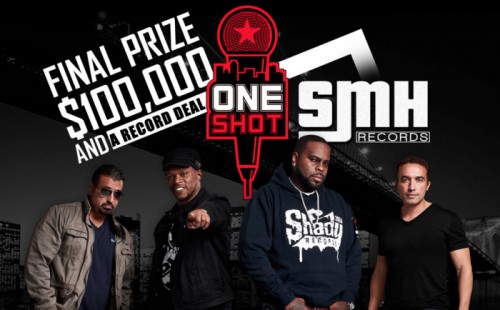 The rap game hasn't seen this happen yet. Crooked I went on the "Sway In The Morning" show earlier this week to announce that he will be the pioneer behind a new rap competition reality series called "One Shot". Crooked I, Sway, King Tech, & Mike Smith, who is the CEO of SMH Records wll be touring 8 cities within the country to recruit contestants. Every week the contestants will be performing in front of celebrity judges to prove their worth. After it's all said & done, the winner will walk away $100,000 richer & seal a deal with SMH Records.
Celebrity judges include DJ Khaled, T.I., E-40, Twista, Charlamagne Tha God, RZA, Scarface, Game, DJ Drama, & more.
The show is currently accepting video applications. You never know, you could be the next big thing! Enter to win here.
© 2014, Niyah Nel. All rights reserved.