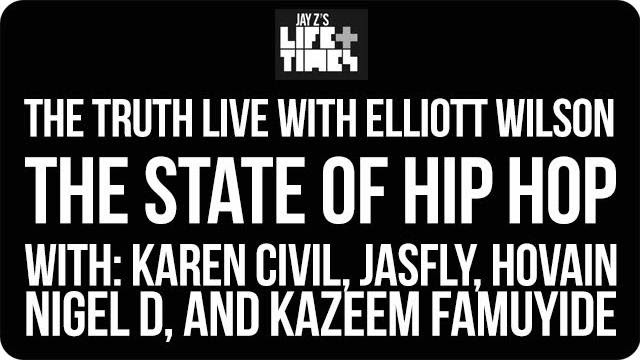 Elliott Wilson provided a positive hip hop discussion on Google hangout (which is cool by the way) with a great panel. You had a journalist in Jas Fly, BSB records own Hovain, Kazeem Famuyide of TheStashed.com, RealTalk NY's Nigel D, and the woman who holds so many titles from marketing at Beats by Dre, co-managing Nipsey Hussle, owner of her own self-titled website, Karen Civil.
The panel opens up with everyone's introduction and their stance on the current state of 2014 hip hop thus far. Then they go into the album of the year this far, and everyone said YG's 'My Krazy Life' until Kazeem came to the discussion late to disagree.
They talk about their favorite songs of the year, what will be this summer's anthem and so much more.
Follow them on Twitter/ Instagram
@ElliottWilson
@KarenCivil
@Hovain
@JasFly
@Nigel_D
@RealLifeKaz
© 2014, @BWyche. All rights reserved.