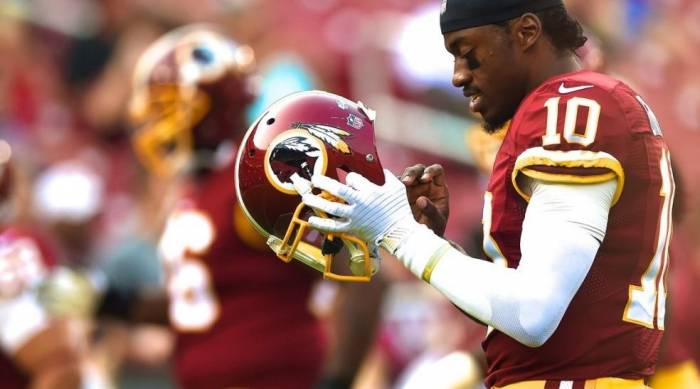 The quaterback for the future for the Washington Redskins might not be in the locker-room as they believed.
Robert Griffin III, the Heisman trophy winner and top draft pick for Washington has battled injuries and a constant rotation on coaches and offensive coordinators.  His days might be numbered as of this week.
After getting back in the line-up after battling injuries, Griffin will be finding himself back on the bench again.
When the Skins play the Indianapolis Colts this Sunday, journeyman Colt McCoy will be the starting quarterback. McCoy has played well when asked to play this season in Griffins absence.
The original back-up, Kirk Cousins was supposed to be backing up RG3 in moments like this, but he's played as bad as Griffin.
Since Griffin has returned to line-up, Washington
© 2014, Mehka King. All rights reserved.