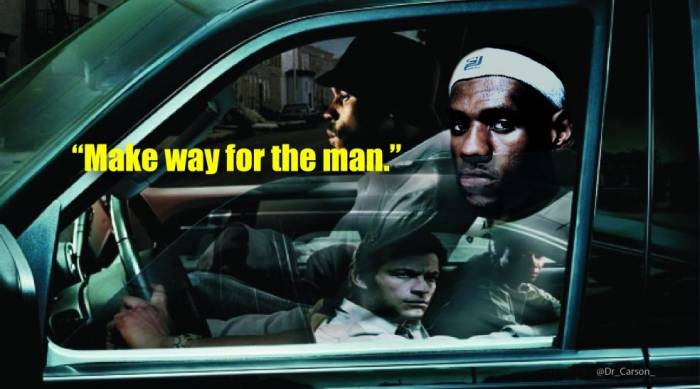 As a post-Christmas gift to loyal fans of the HBO drama, 'The Wire' were entertained today by a day long marathon of the show.
HBO ran every episode from every season of the show.
It took the creative wizardry of Dan Carson with Bleacher Report to re-cast some of the major characters from the franchise with major figures in sports.
Check out mash-up of characters from 'The Wire' if they were basketball stars. Everyone from Lebron James to Brittney Griner gets a make-over.
Check out a few of the pictures below. Click here to see more
© 2014, Mehka King. All rights reserved.