Much love to Producer/NERD/DJ Chad Hugo, of The Neptunes, for the #HHS1987 shout-out in the beginning of the video with HHS1987's Cymandye!  In this footage shot by Rome London, you witness Chad Hugo in his home state of Virginia behind the wheels of steel for the Happy Party at Granby Theater in Norfolk!  Shout-out to Trey Stylez.
Did you know that he was a dj?? Well if you don't know..now you know!
And while I have your attention, check out his + daniel biltmore's website: http://MSSLCMMND.com/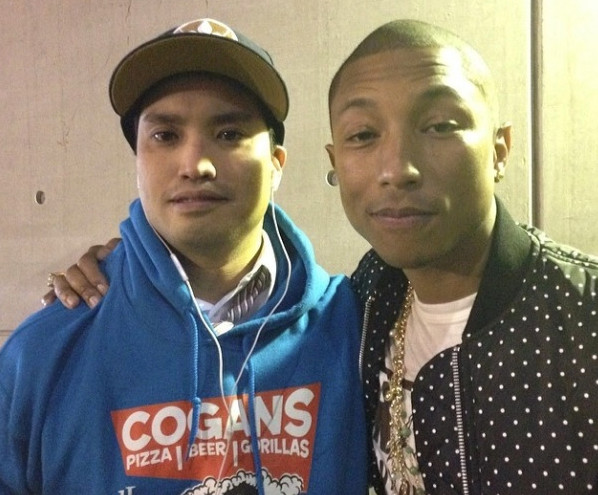 (Chad + Pharrell // NERD :: NEPTUNES)
(SideNote:  If you're ever in Norfolk, VA check out Cogans!  Their spicy pizza sauce is pretty damn tasty!)
© 2014, Cymandye. All rights reserved.