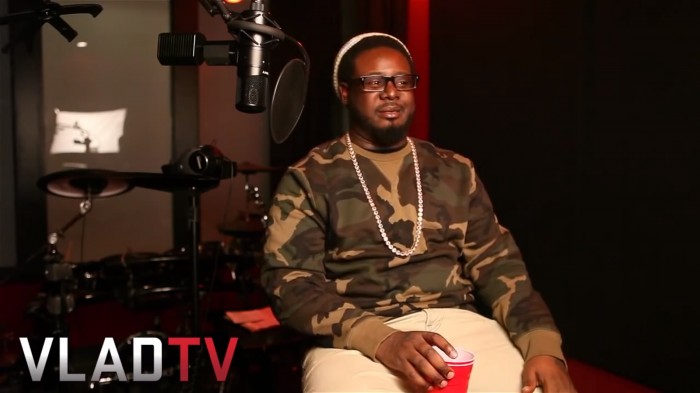 T-Pain addresses a comment Nelly made in a VladTV interview where he said that he made more money off singles now, which T-Pain agrees with, saying that it's less effort and more reward to get on a single. He adds that you can still be successful without putting out an album, which he has experienced after still getting money off the singles he's been on over the years.

When asked about writing and producing, T-Pain says that he stays in his home studio, which he says comes from being organic with his music.
"I really stay in the studio for real," he said. "I got two studios in my crib, a lot of people don't like to have studios in they crib, they feel like they can't catch a vibe, I catch a vibe wherever…I make the beat, write the song to the beat, record it, sitting here with my engineer while we mixing it. I'm basically part of the whole process until putting the song out happens and I might still put it out myself."
© 2014, miixtapechiick. All rights reserved.