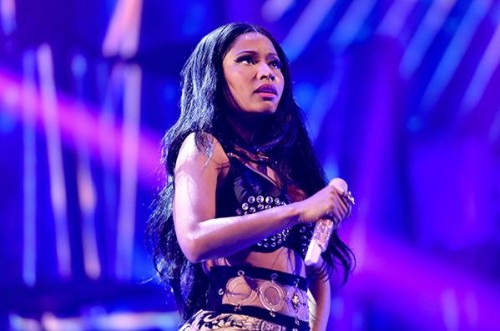 The 2015 Billboard Music Awards is broadcasting live from the MGM Grand Garden Arena in Vegas. Hosted by Ludacris and model Chrissy Teigen, we watch has many performers grace the stage from the likes of Wiz Khalifa, Taylor Swift, Chris Brown, Nicki Minaj, and much more.
Watch performances below and continue to check back as we update with you with the latest performances.
Fall Out Boy and Wiz Khalifa – "Uma Thurman"
Meghan Trainor and John Legend – "Like I'm Gonna Lose You"
Nick Jonas – "Jealous"
Mariah Carey – "Vision of Love" and "Infinity"
Wiz Khalifa, Charlie Puth and Lindsey Stirling – "See You Again"
Empire Musical with Jussie Smollett, Yazz & Estelle
Ed Sheeran – "Bloodstream"
Pitbull and Chris Brown – "Fun"
Britney Spears and Iggy Azalea – "Pretty Girls"
Nicki Minaj and David Guetta – "The Night Is Still Young" and "Hey Mama"
© 2015, miixtapechiick. All rights reserved.