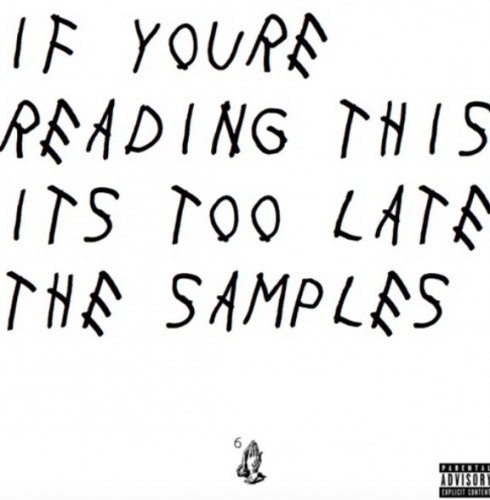 With us just one week into the release of Drake's surprise mixtape/album "IYRTITL," the hip-hop community is all abuzz about the project. Gianni Lee of Philly and Mike Blud of Brooklyn, took it a step further. The duo locked in, and compiled a list of every track's sample from the Cash Money artist's record-breaking mixtape. They've done the homework for us, and actually give the kids born in the mid-nineties a music lesson. The samples on the project range from hip-hop, r&b, pop, and even a sample from the video game Donkey Kong. Some songs are more notable than other's, and come to think of it, we can all gain some music knowledge from this list.
Below, you get the stream and tracklist, big shoutout to Gianni Lee and Mike Blud on this dope list!
1. Ginuwine – So Anxious (Legend, Madonna)
2. Cutty Ranks – The Stopper (Energy)
3. Three 6 Mafia – Ridin' Spinners (Energy)
4. Eazy-E – Eazy Duz It (Energy)
5. Francis and The Lights– Get In The Car (Madonna)
6. David Wise – Haunted Chase (6 God)
7. Henry Krinkle – Stay (Preach)
8. Ciara – Body Party (Preach)
9. Ekali – Unfaith (Wednesday Night Interlude)
10. The Roots – You Got Me (6 Man)
11. Gabriel Garzon-Montano – 6 8 (Jungle)
*Bonus Tracks*
12. Avant – Phone Sex (Heat of The Moment)
13. Jodeci – My Heart Belongs To U (How Bout Now)
14. Adam Feeney and Chester Stone – Vibez (0 to 100)
15. Rihanna – Stay (Days In The East)
© 2015, Oktane. All rights reserved.