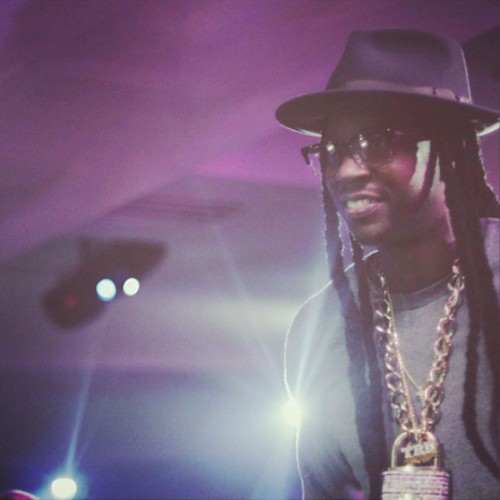 Everyone is hip to that 4.0 GPA Tity Boi BKA 2 Chainz graduated from Alabama State University with. The Playaz Circle frontman has announced his hopes to eventually run for mayor in his hometown, College Park, Georgia in an interview with XXL. Last week we witnessed Chainz put Nancy Grace in her rightful place when it comes to conversations about our beloved marijuana.. He schooled her something serious. Now he's ready to pursue his political ambitions.
I'm a musician, not a politician. I'm supposed to be running for mayor in College Park [a city near Atlanta]. I got everybody wishing. I'm really gonna do this little mayor thing in College Park. I'm just trying to make sure I have the right qualifications.. We'll see where the future lies for me," he said, "But you know, everything I do gotta be organic.
Dont get it twisted, even though he dumbs himself down with his punchline raps in his music, 2 Chainz is a very intelligent man. After all, numbers don't lie! We need to see more African American men, regardless of stereotypes put in place, wanting to make a change out here. It starts with the city that made you.
Checkout his HHS1987 interview below.
© 2015, Niyah Nel. All rights reserved.