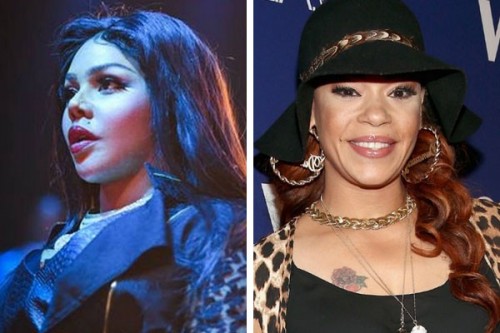 Social media really does rule the world in 2015. The long-lasted 20 year beef between Junior Mafia's First Lady & Bad Boy's First Lady just might finally be over according to a instagram post made by Faith Evans during All-Star Weekend. The singer was in attendance at the Hot 97 All Star Tip-Off concert which Lil Kim performed at & took to Instagram to show some love.
The reason behind the beef is no secret, both women were in love with the late great Biggie Smalls. You know how that story goes, Kim had relations with Biggie & Faith had a marriage with him. Back in 2009, Faith Evans wrote her memoir entitled "Keep The Faith". She detailed how she had caught Biggie & Kim in bed together & before that happening, she had no idea of their involvement.
Fast forward 20 years later, it's all good. That's a beautiful thing.
© 2015, Niyah Nel. All rights reserved.