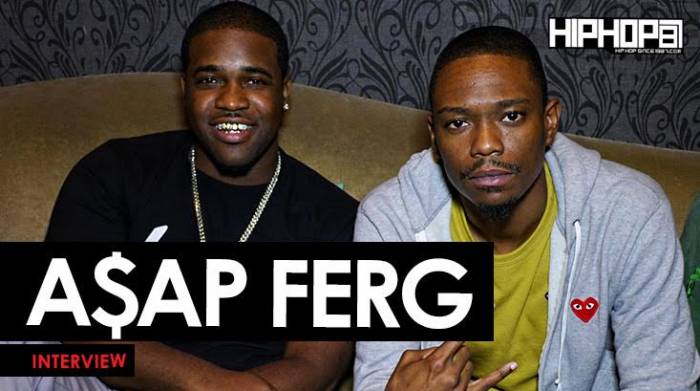 One of the wildest characters in Hip-Hop, A$AP Ferg, takes time out on the couch to chop it up about what he's been doing since he released his debut album Trap Lord. Ferg is currently in the studio working on brand new material, and touches on the producers he's working with like Pharrell and Khalil Beats. He says the next project should be released in November and will be totally different from his first offering. The first single, New Level could actually be out any day now to give us a taste of what he means. The Ferginstein reveals that Jay-Z put Timbaland on to his music and let's us know how it feels to have the likes of Hov and Diddy as fans of his music. The Harlem rapper has just signed his first artist Marty Balla as well, whom he's gearing up to create a buzz for, and get his movement going as well. Along with becoming somewhat of an executive, Ferg has been active in his community by setting up a free clinic in which he offered free check ups, showed people how to gain health care and gave a free concert for the fans who participated. The young man has been putting in a lot of work outside the studio, and has a lot more in store including a clothing line he's planning to drop in the near future.
Catch up on all things Ferg in our in-depth interview below!
© 2015, Oktane. All rights reserved.