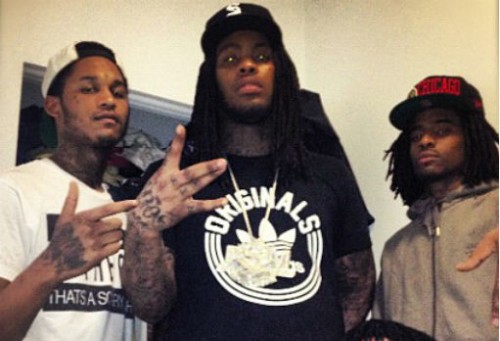 The term "Drill Music" was coined after Chief Keef stepped out on the scene & ushered the rest of his Chiraq followers in musically, but we all know where the sound ORIGINALLY came from.. Or do we?
We often credit the OTF General for the very aggressive music, but really, it was Waka Flocka Flame who paved the way for young rappers to get on the mic & go crazy the way they do. Flocka himself believes that he laid out the foundation for drill music, but that isn't necessarily the image he upholds to. He consider's himself an overall entertainer:
I'm an entertainer. I just entertain.. I just express myself. I'm an expressive person, so to me, music was like anger management for me. Still is. It's just fun! I use this to party, have fun and express myself.
In one of his recent interviews, he spoke on drill music & his involvement with jump starting it. He also touched basis on where the music is today & how it resonates with listeners:
I like it. I love it. But I just want to see them make some dollars off of it, not just make a body count. Make some business out of it.
See below for the full interview.
© 2015, Niyah Nel. All rights reserved.