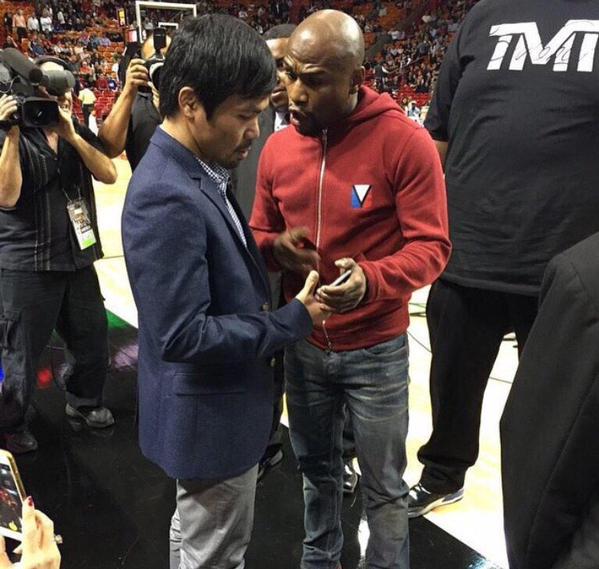 Last night, the Miami Bucks and the Milwaukee Bucks faced off in Miami but all eyes weren't on the floor, they were courtside.
Much of the boxing world has been awaiting a possible matchup of Floyd Mayweather & Manny Pacquiao facing off in Las Vegas but nothing has been confirmed and representatives from both parties seem to be on two different pages. Welp, last night, Floyd Mayweather & Manny Pacquiao met face to face at American Airlines Arena during the Miami Heat game and they exchanged number.
Maybe Floyd and Manny will find a way to work out a deal themselves. Check out the photos and footage from Manny and Floyd's meeting and see how even the Miami Heat wanted to know if we will see these two boxing greats square off this year.
© 2015, Eldorado2452. All rights reserved.