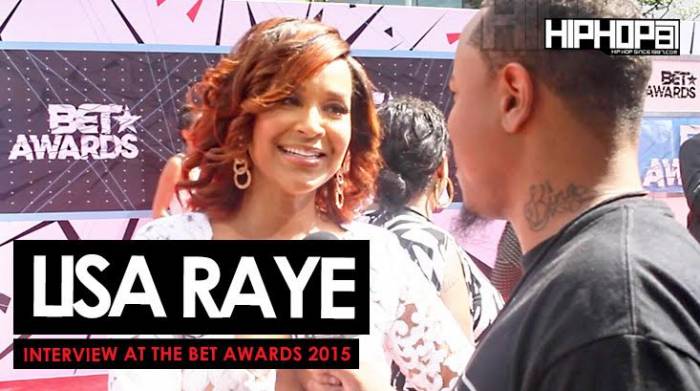 The 2015 BET Awards were held in Los Angeles on Sunday June 28th and some of today's biggest and brightest entertainers and athletes were in the building to celebrate a year of excellence in black entertainment.
HHS1987 was on the seen in Los Angeles at the 2015 BET Awards Red Carpet and while there, we caught up with the lovely Ms. Lisa Raye and it was a pleasure speaking with her. Lisa Raye gave us some insight on her future endeavors. Having just wrapped up the final season of her show 'Single Ladies', Lisa Raye spoke on what is new in here life.
Recently finishing a film entitled 'No More Mr. Nice Guy', Lisa Raye informed us that she also taking on a new role as she is producing and directing films as well. Not only active in the film world, Lisa Raye lit up when she discussed touring with her workshop/seminars entitled 'Life Rocks'. Lisa explained that 'Life Rocks' is a vision we hold personally and how we turn those dreams and visions from thoughts to reality.
Before conducting the interview, Lisa Raye also shared a insightful message to young ladies looking to get into the entertainment business showing us that no matter how famous she is, she cares deeply for the lives of young black women.
The interview was conducted by HHS1987's Eldorado. The interview was shot by HHS1987's Brian Da Director.
Follow On Twitter/Instagram:
@TheRealLRaye1
@Eldorado2452
@HipHopSince1987
@BrianDaDirector
© 2015, Eldorado2452. All rights reserved.