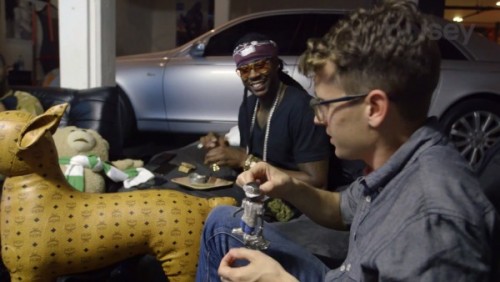 In the 6th episode of Noisey's discovery of the "New Atlanta" music scene, Thomas gets a glimpse into the extravagant life of 2 Chainz. During his time with Chainz, Thomas got a chance to see the rapper's extensive collection of sneakers, expensive candles and witness endless amount of marijuana being rolled up. The day tops off with 2 Chainz performing some tracks off his 'Trapavelli' mixtape at Atlanta's annual A3C Festival.
Here's the episode in it's entirety below!
© 2015, Oktane. All rights reserved.