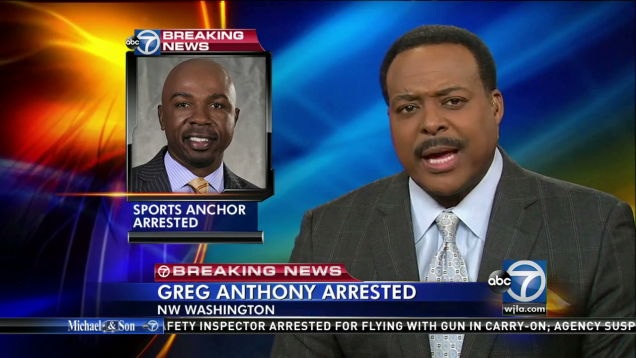 WJLA in Washington, D.C. is reporting CBS/Turner NBA analyst Greg Anthony was arrested tonight in a prostitution sting.
ABC 7 says Anthony is "currently in lockup." He's scheduled to broadcast tomorrow's Michigan State-Maryland game on CBS, not far from where he was reportedly arrested.
We'll update as we get more information.
Later, the AP  added some details:
Lt. Kelvin Cusick tells The Associated Press that Anthony was arrested at 5:46 p.m. on Friday. He said Saturday that Anthony faces a misdemeanor solicitation charge that's punishable by up to 180 days in jail.
Cusick says the 47-year-old Anthony was released Friday evening. No further details were available.
© 2015, Mehka King. All rights reserved.