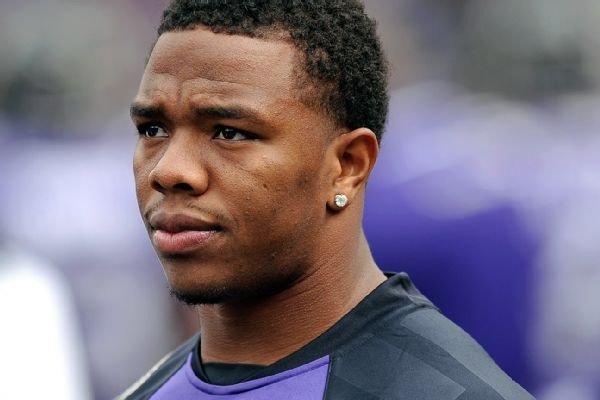 Former Baltimore Ravens running back Ray Rice will seek $3.5 million in back pay when an arbitrator hears his wrongful-termination case Thursday and Friday, according to a published report.
The Baltimore Sun, citing sources with knowledge of the situation, reported that Rice and his lawyers are expected to cite a clause in the NFL collective bargaining agreement that prohibits the league from punishing a player twice for the same violation.
The league suspended Rice for two games after video emerged of him dragging his unconscious fiancée, Janay Palmer, out of a casino elevator. When a second video surfaced showing him knocking out Palmer inside the elevator, the league suspended Rice indefinitely, and the Baltimore Ravens terminated his $35 million contract.
A former federal judge later ruled that the second penalty was "arbitrary" and that NFL Commissioner Roger Goodell had abused his discretion.
Do you think Ray Rice will get back pay from the NFL?
© 2015, Mehka King. All rights reserved.