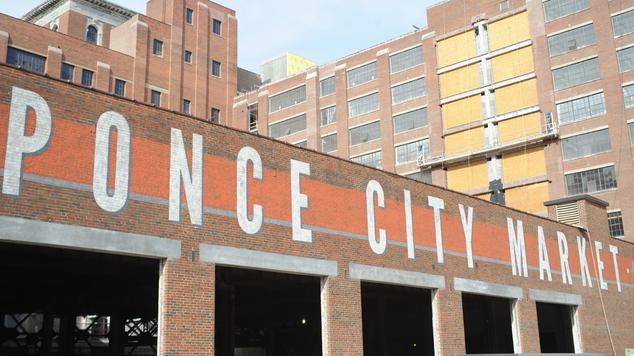 There is major money coming to the city of Atlanta and Twitter is the latest company who is looking to call ATL home. The social media company that was founded in the bay area will be bringing a new tech hub to the Ponce City Market in Atlanta's Old Fourth Ward section.
According to bizjournals.com,
The expansion will grow Twitter's Atlanta sales and marketing teams to about 70 people, according to a source familiar with Twitter's plans.
Twitter, for its part, isn't chirping about its growth plans: "We have nothing to announce at this time," a spokeswoman said.
The new office, scheduled to open in the summer, will include brand strategists, who help Fortune 500 enterprises such as The Home Depot and The Coca-Cola Co. craft marketing campaigns on the social networking site. Those campaigns are a major revenue stream for Twitter, which reported $361 million in third quarter sales.
"Across the landscape of $1 billion digital advertising businesses, we are the fastest growing business within that landscape," Twitter CEO Dick Costolo told CNBC in October.
Twitter's Atlanta growth — the company currently employs about 15 in a small office in Midtown's Proscenium building — makes sense.
With its Fortune 500 brands, emerging tech scene and influential digital agencies, Atlanta is a "key hub" as Twitter positions itself to monetize its large user-base.
Twitter models itself more as a media property than a social network.
Twitter is trying to move from a unique, buzzy new platform that most Americans don't fully understand, into a viable way for brands to leverage it for customer acquisition and engagement, and for monitoring real-time feedback and data trends, said Simms Jenkins, CEO of Atlanta-based BrightWave, a digital marketing agency.
Twitter isn't the only technology company coming to Atlanta. Amazon, MailChump and Google are also reported looking to expand in the Atlanta area. Stay tuned to HHS1987 for more tech news.
© 2015, Eldorado2452. All rights reserved.