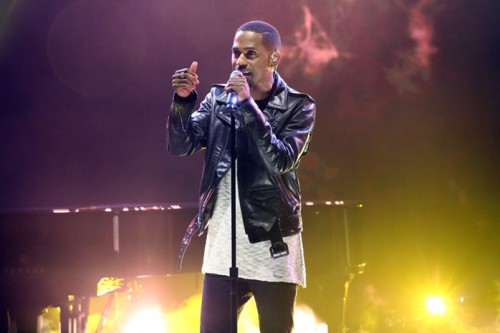 Big Sean headed to the "Tonight Show Starring Jimmy Fallon" to give an emotional live performance of "One Man Can Change The World." Despite the news breaking about his split from Ariana Grande, Sean was upset for a different reason. The G.O.O.D. rapper dedicated the song to his grandmother who passed away in December. Right before performing Sean said "If anybody showed me one person can change the world, it's her."
After stepping off stage Sean joined Jimmy for a game of Pictionary with LL Cool J and Rose Byrne.
Watch below.


© 2015, Julie Aly. All rights reserved.